Libby Volunteer Fire Department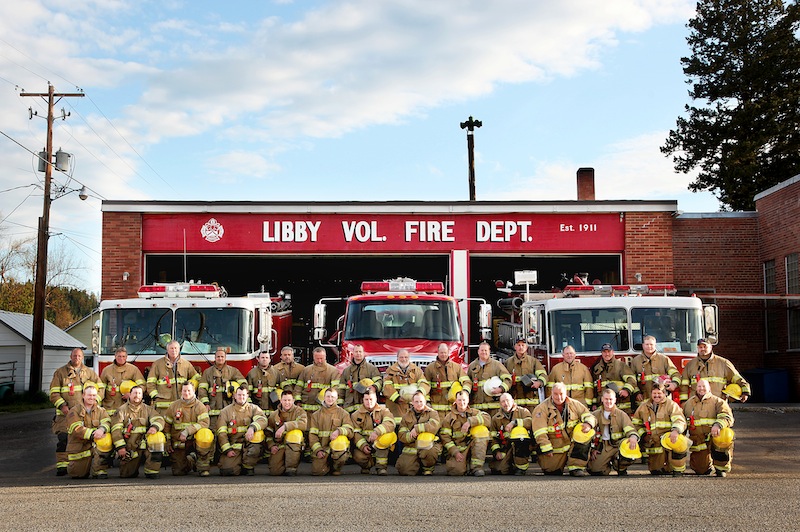 The Libby Volunteer Fire Department is composed of 30 volunteer members.
Our ISO rating (Insurance Services Organization) is protection class 3 which is the best rating of any fire departments in Montana.  The rating is 1 to 10 with the lowest number being the best rating.  This low rating translates into lower insurance rates for the Libby community and is a result of very dedicated volunteers who train extensively throughout the year.  There are very few "all volunteer" fire departments in the US that have attained the rating of PC3.
For more information, visit the Libby Volunteer Fire Department website.
Frequently Asked Questions
There are other areas where you may be able to assist us.  Please contact us at 406-293-9217 for more information.
We  are a dual fire department, serving both the City of Libby and the Lincoln County Rural Fire District #1.  Tax revenues from both districts provide the bulk of the funds for the general operations.  The membership does have an annual fundraising event for department needs.  We have a weekly drawing for a $100 cash prize.  We sell only 500 tickets at $25 each.  The tickets remain eligible each week.
We are always looking for good prospective new volunteers.  Please stop by Station 1 and pick up an application and a packet which explains the duties and requirements of being a volunteer fire fighter.  You can also call 406-293-9217 and request that an application be mailed to you.