Utility Billing
The Billing Clerks are responsible for the professional operation of the business desk at City Hall.  They will be the first people to greet you when you visit.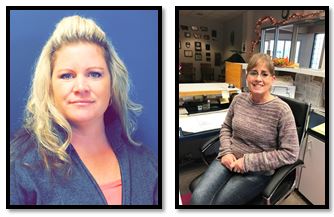 Our clerks are very friendly and eager to assist you with billing for water and sewer, payment for business licenses, rental fees for the Ponderosa Room and the Fred Brown Pavilion, permit
s for the city water pump, and the purchase of cemetery lots.
The Billings Clerks also perform many clerical duties, sending notices to residents for ordinance violations, such as high grass and junk vehicles; mailing out business licenses; preparing reports, forms and legal documents and letters; filing office correspondence; issuing monthly water and sewer bills; maintaining accounts and accounts receivable ledger and cemetery plots.
You can view and download copies of various permits needed in the city.  We do not do electronic filings.  Forms must be mailed or delivered to City Hall, PO Box 1428, Libby, Mt. 59923.
Frequently Asked Questions
No.
Anyone who sells goods or services within the City limits must have an approved business license before opening a business.
Twenty days after the due date, around the 26th of the month, the city will mail out delinquent letters.  There will be a $10 late fee assessed.  The water will be shut off unless the bill is paid in full by the date listed in the delinquent letter.  To reconnect the water, there is a $50 charge.