City Council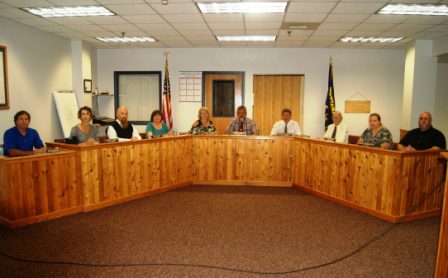 BRENT TESKE, Mayor:  Brent was elected to City Council in 2013. Brent is head of Lincoln County Emergency Management. Brent is a US Navy Veteran and a former City of Libby Police Officer. He is a past Board member of the Igniters Car Club. Lincoln County Veterans Memorial Committee Board member, David Thompson Search & Rescue Board member and a member of The Heritage Museum Rail Road Committee.
PEGGY WILLIAMS, Councilperson: Peggy Williams is the senior Council member being elected to City Council in 2007.  She was re-elected in 2015 on a third term.  She has served as treasurer for Kootenai Heritage Council, as long time STOKR volunteer for Habitat for Humanity, and as an active participant in Nordicfest. Peggy is Chief Financial Officer of Lincoln County Broadcasters, Inc., parent of KLCB and KTNY, Libby.
BRIAN ZIMMERMAN, Councilperson:  Brian was elected to the council in 2016.  He is a resident of Libby for the past 45 years and has raised a family here.  Brian is employed by Timberline Auto but has also worked with Noble Excavating, the City of Libby, Stimson Lumber, Big Sky Power and the LP Mill to list a few.  Brian was also a Volunteer Member of the Libby Fire Department from 1999 to 2014.
GARY BEACH, Councilperson: Gary was appointed in September 2016 to fill a vacant seat on the Council. He has been in Libby since 1989 and graduated from Libby High School in 1995. Throughout his professional career, Gary has had a varied history of experiences which include 12 years of managerial, personnel management, project managing, emergency management as well as dealing with large budgets of construction budgets. Currently employed at Timberline Auto as a service manager, other local employers have included, Noble Excavating, Stimson Lumber Co, as well as various others.
KRISTIN SMITH, Councilperson: Kristin moved to Libby to further her career in community planning and redevelopment in 2009.  After the birth of her first child that coincided with reduced workload, she jumped into local entrepreneurship as the co-founder of the Cabinet Mountain Brewing Company. "I knew a move to Libby would inspire life-altering decisions and being surrounded by people with similarly adventurous spirits has been a terrific opportunity in the human experience. On the map of Montana, this small town in the northwest corner of the state is surrounded by the green of public forests that I cherish for all they symbolize, and the opportunity to grow roots here is quite appealing." Kristin was appointed to the Council in 2016 to fill a vacant seat.